My brother, Catwinder, drove 5 hours on Friday to come and help me put on a fish fry for our staff on Saturday. We fed about 100 people in the blistering heat. The very least I could do was take him fishing on Sunday. So, with my shad tank filled with fresh yellow tails and gizzard shad, we headed out to the main lake around 7 AM. I fished an old faithful point that drops off into the main river channel and found the Hybrids off that point at 24' in 52' of water. We were off the lake by 10 AM with our limit. The fish were cleaned and so were we in just enough time to take Mom out to Sunday lunch. What a day! God is good!
Here's some pics: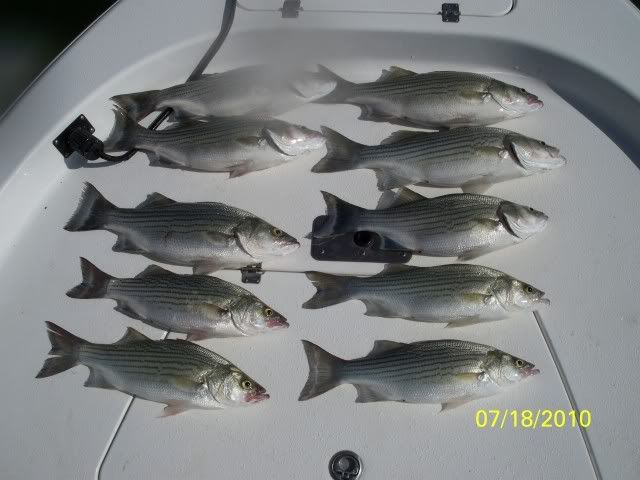 10 Nice Hybrids - The smudge is a water spot on the lens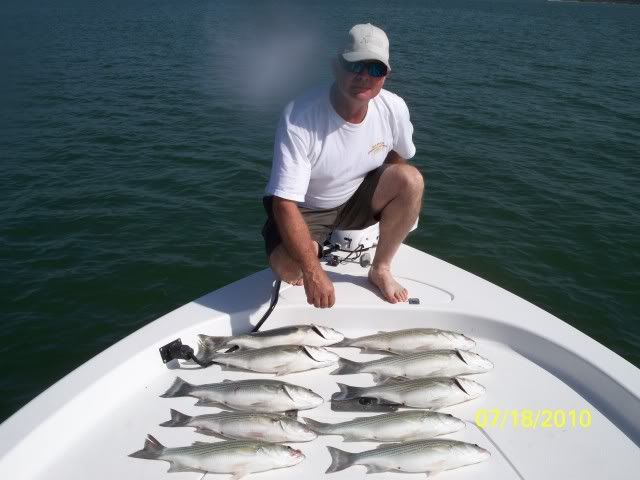 Another view with Catwinder in the background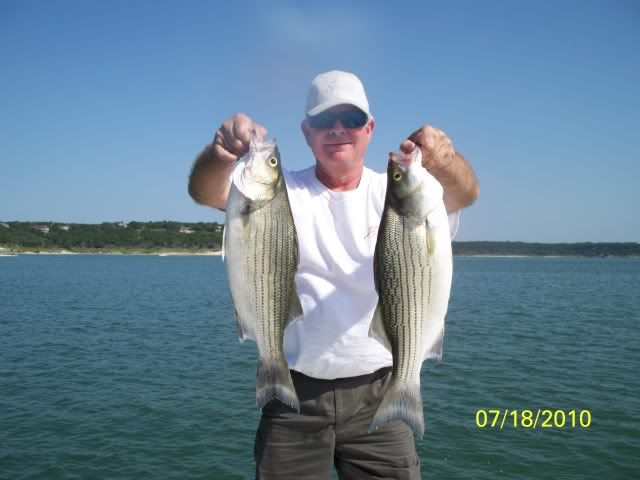 That's what I'm talkin' about!